Bookkeeping & Accounting Services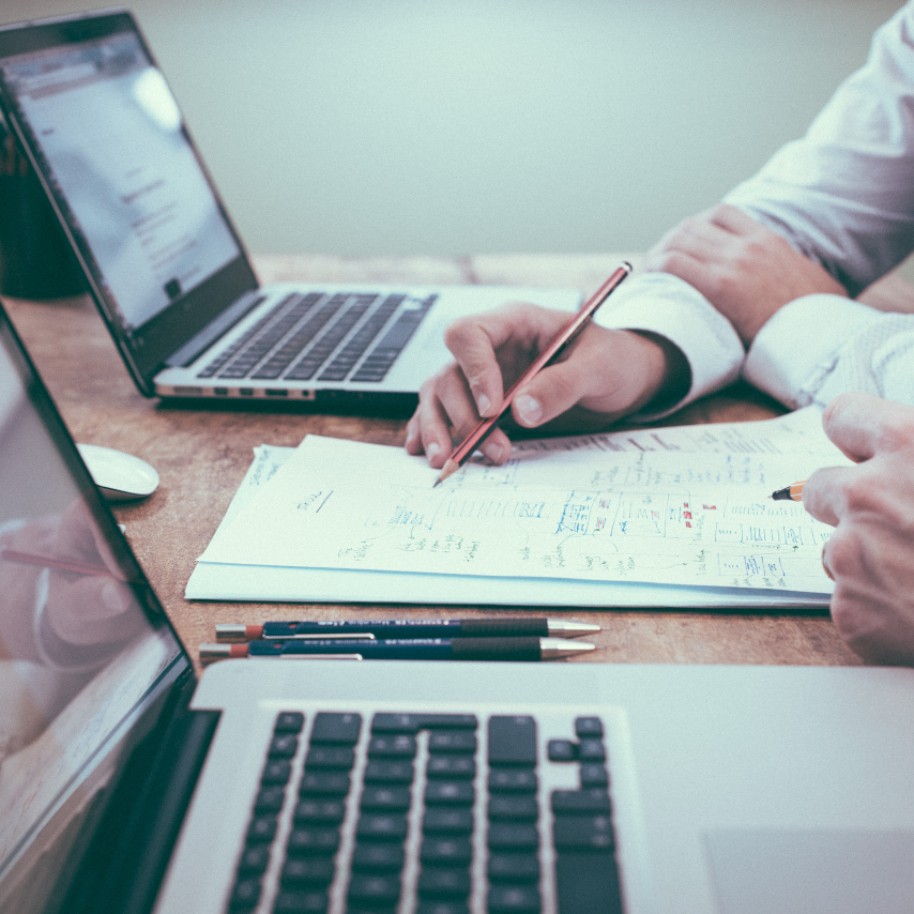 Bookkeeping and Accounting services are requisite elements of an organization in which these business services help keep track of your records and generate regular reports to the management. The qualified accountant or bookkeeper helps effectively and efficiently the daily operation of your business by making your financial statements as accurate as possible and according to the International Financial Reporting Standards (IFRS). Planning to do bookkeeping and accounting service in-house will significantly increase the company's overhead because this process requires qualified team junior, senior and managerial level to run the daily operation.
Therefore, an outsourced accounting department can considerably reduce your administrative burden and overhead costs, which are the most common reasons, firms choose outsourcing bookkeeping and accounting services for business processes.
Accounting and bookkeeping services in Qatar
Antonio Ghaleb and Partner CPA firm is accredited to perform bookkeeping, and Accounting services in Qatar, which offers a variety of bookkeeping and accounting services across Qatar, and each service can be customized to meet the client's needs. Our specialists work with your team to understand your organization's internal control and cycles; hence, your specific accounting and bookkeeping needs are built up adequately. We provide management with vital information on the functioning of the daily accounting business and ensure that you are fully compliant with the local regulatory requirements. Antonio Ghaleb and Partner CPA firm also review the bookkeeping prepared and enhance the usefulness and quality of the financial information.
Antonio Ghaleb and Partner CPA offer bookkeeping services in Qatar and other services such as Cash/Bank, related party reconciliation, and receivables and payables reconciliation.
Our Accounting and Bookkeeping services in Qatar include:
Accounting & Bookkeeping
Online Accounting
Onsite Accounting
Customize Accounting System & Training
Accountant Secondment
Receivables & Payables Management
Budgeting and Forecasting
Data Entry or Transaction Processing
Audit Support
Reconciliation Assignments
Management Reporting
Accounting Supervision
Physical Verification & Tagging of Inventories/Fixed Assets
Agreed Upon Procedures
Virtual CFO Service
Antonio Ghaleb and Partner CPA is renowned bookkeeping and accounting firm in Qatar. We have a team of highly qualified and auditors in Qatar who will care for your diverse accounting and finance requirements.
Frequently Asked Question - Accounting Services
Is it mandatory for Companies in Qatar to maintain proper books of accounts?
As per Qatar Income Tax Law (No 24) of 2018, its Executive Regulation article 35, and Commercial Companies Law (2015), every organization is required to maintain proper books and records of accounts and appoint an accredited auditor to get its books of accounts audited every year.
What are the primary purposes of maintaining books of accounts?
Organizations should maintain proper Books of Accounts for four main reasons;

Complying with Legal Requirements,
Management effectively and efficiently Accounting and Tax businesses,
Providing investors with useful information,
Providing third parties such as banks, GTA, Ministries, and other users with useful information.

Why should I outsource my accounting & bookkeeping activities?
Outsourcing services have become a requisite practice in the business world, and it is not a management option. Engaging with an outsourced accounting firm management can reduce its overhead expenses and get the outsourced party's experience in different fields that are not only limited to accounting.
What are the key benefits of hiring a professional Accounting Firm to manage and maintain my books of accounts?

Cost-effective: Reduces overheads of your business. Outsourcing is always cost-effective when compared with in-house services.
Accuracy: Expertise in accounting and reporting services ensures the highest accuracy in the results and enhances the usefulness of the information.

How do you know it is time to outsource your bookkeeping and accounting services?
When you set up your company and have a limited budget allocated to the accounting and bookkeeping needs, the management should outsource accounting and bookkeeping to avoid expenses and recruit accounting personnel-outsourcing accounting and bookkeeping effectively for small businesses.
Which are the most commonly used accounting software in Qatar?
The most commonly used Accounting Software is Quick Books, Tally, Odoo, Sage, SAP, Oracle, Focus, and more from small to medium-sized companies.
Will I lose control of my business by outsourcing bookkeeping and/or accounting?
As long as management provides relevant data and information to the outsourced accounting firm, the answer is No because we maintain 100% control of your accounting decision. Outsourced accounting firms provide the relevant data & information & may give you advice on your request.